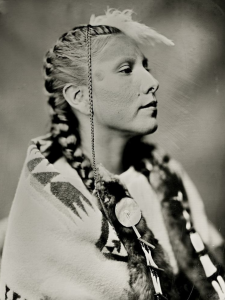 I cannot recommend the film Awake, a dream from Standing Rock (2017) enough.
This is an incredible film.
Critically reflective, poetic, poignant, politically-on-point, a song and message for our times.
Awake asks people to open their hearts and consciousness, to be a warrior of peace and a defender of mother earth.
Right where you stand, on this sacred earth of prayer, is the first place to start.
Just as the Standing Rock Sioux came to realize as their North Dakota reservation became full with peaceful supporters from all religions and hundreds of tribes facing similar struggles around the globe, once you take a stand on what really matters, you realize you are not alone.
To be human means to belong to each other and to nature, not to live in paradigms of destruction and divide,the song to shift the narrative of domination grows louder~