Researcher – Earth Advocate – Writer – Explorer – Poet
What would it take to become a society of environmental stewards, of ecologically and socially conscious, collaborative human beings?
The biggest shift in my awareness happened in the years I spent living in the desert, when my life was in direct contact with nature. I slept outside every night under the stars, no tent, under one of the darkest and clearest night skies in the world. I woke up every day with the sunrise over the Niger River. I learned how to make thatch huts with my neighbors. I grew herbs and veggies in my garden to suppliment my diet and with my neighbors, I learned how to read footprints in the sand. I became attuned to subtle changes in nature. I had no internet access; so no social media to whittle away the time. In the heat of the day, I spent most of my afternoons sitting under my grass awning, listening to the birds and the kids playing in the river, with the sweet smell of mint wafting over from the garden and literally pondering existence. How can this one earth have so many different ways of being?
I like to ask questions. Maybe it is both a blessing and a curse, to always be seeking, wondering, curious, to never be content with unexamined ideas. I am not afraid to sit with a question, or suspend in deliberation multiple questions at once. Sometimes, if not most of the time, questions do not have immediate answers, but sitting with them opens up the opportunity to explore deeper, to come to new understandings, to seek out connections to make a better 'answer' to the question that was not first apparent. After all, we are all in the process of becoming…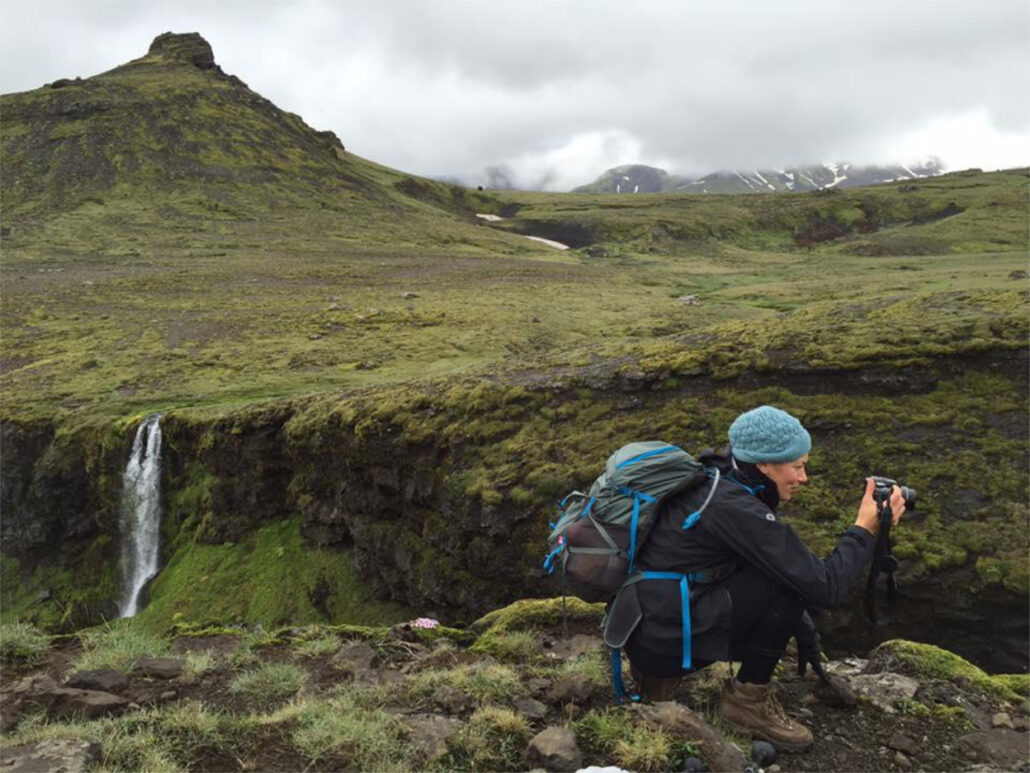 My current work focuses on the intersection between environmental issues and society, specifically around plastics, waste streams and overconsumption. I research waste streams from the perspective of reconnecting an awareness of waste with social and ecological systems, re-envisioning waste narratives, and closing the loop on waste externalities. Other areas of great interest include localization and sustainable, local food systems. I am a zero waste advocate, a National Geographic Explorer, and previously a Fulbright Fellow, and a National Science Foundation Fellow from Portland State University (USA). My hometown is also Portland Oregon, a city on the west coast of the US that has become famous for its ecological-mindedness. I have worked and researched across the Asian region on waste, sustainability, and climate issues in Sri Lanka, Bhutan, Vietnam, Japan, Nepal, and India. For the past 20 years I have truly been a global citizen, and have also spent time living and working in Trinidad & Tobago, Mali, Guinea, Mexico and Hawaii; as well as studying in the UK and Switzerland.
I first became interested in 'waste as a global issue' – and aligned my life-focus on sustainability – as a Peace Corps volunteer in West Africa (2005–07; 2010-11). I saw firsthand the contradictions between 'development' and ecological harm, as the villages I was living in were all sustained through traditional, self-sufficient livelihoods and I carry with me these years of deep lessons about living in harmony with the environment. I am a member of the Global NELIS Network of sustainability practitioners, the National Geographic Explorer Community, Break Free From Plastic, and a 5 Gyres Ambassador. I have a Ph.D. in Urban Studies from Portland State University; a Masters in International Peace Studies from Notre Dame (2012-14) and a BA from the University of San Diego in International Communications and Peace & Justice Studies. I also have certifications in ecopsychology and systems thinking; and am a teacher of yoga and meditation.